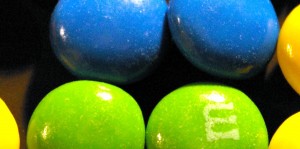 One of the primary drivers of employee engagement is their perception of their job contribution and the value of their job.  "Do I as an employee have ample opportunity on the job to do what I do best?"  There are two goals to achieve here, and they have to be aligned for engagement to happen.
The first goal is Maximum Satisfaction: You know you've achieved this when an employee can say, "I like my work and I do it well."  This is an important piece to the engagement puzzle but it can't stand alone in a high performance organization.
The second goal is Maximum Contribute:  You know you've achieved this when an employee can say,  "I help achieve the goals of my company."  Engagement happens when the job tasks assigned to an employee are aligned to the department, team or organizational goals, and at the same time tap into an employee's natural talent, proficiency and passion.
LIKE WHAT YOU SEE? Just complete the subscription form below and we'll send each issue of the Support EDGE to your inbox for free! Instructional videos, audio clips, articles, e-books, and other resources delivered directly to your Inbox each issue! [mailpress]
That's why it's important to get to know your employees; discover what their passions are; find out what drives them; and then align their daily tasks accordingly and ensure they understand the outcomes of those daily routines.  When employees enjoy what they do, and when they understand how the things they do support an organizational goal, they become more highly engaged.
That's it for this edition of the Support EDGE.  Until next time, be sure all your development initiatives are performance driven and outcomes based.
~ES
Eric Svendsen, Ph.D., is principal and lead consultant of SCInc., a learning and development consulting company. Eric has over 20 years experience in creating and executing results-oriented, outcomes-based learning and development initiatives aligned to corporate goals. He specializes in leadership development and coaching, and leading organizational culture-change initiatives around customer support and safety leadership. Eric was personally involved in the development of certification standards, performance standards, exam validation, competency models and training for the customer-support and technical-support industry, and was instrumental in the creation of the only performance-based certification in that industry.