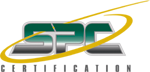 Offerings
Start for free! (see details below)
Tier-1 Support Specialist
CT1SS – Certified Tier-1 Support Specialist certification is targeted to IT help-desk, support-desk, and service-desk specialists. This certification combines best practices for customer-relationship management training with best practices for problem-solving and troubleshooting training. This program is available in an onsite/instructor-led format and an online/on-demand format. You can receive more information on all of programs by calling us at 303-278-8610! Or email us at info @ scinc . com.
Start Your Online Class for Free!
Visit our online university, create and confirm your new account, then click "Site home" in the left navigation bar, scroll down and click the class name, then use the enrollment code EKUP-MQDK to enroll.  That's it!  You are now enrolled in the live Tier-1 Support Specialist class.  It's that simple!  You will have full access to the first unit of the course, including course content, media resources, assignment submission, instructor interaction, unit quizzes, and post-unit performance challenges.  If you would like to continue after completing Unit-1 please make arrangements with your instructor.