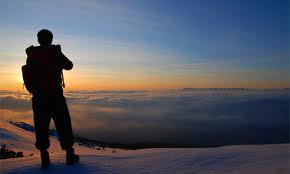 We've entered into another new year, and you may even have made a resolution or two about making some changes in your own life. Unfortunately, as you may already be aware most New Year's resolutions tend to fall by the wayside after a few weeks. We start out with good intentions, but for some reason we just can't seem to take the resolution to completion.
The reasons for that are many, but it's important to note that these reason aren't limited to New Year's resolutions. In fact, they apply equally to personal goals, to team goals, and to individual development plans.
If you have professional development goals that you're trying to meet individually—or as a team—then you need to understand that there are some fairly predictable, universal factors that cause personal goals to succeed.
These factors include:
There has to be a desire to accomplish this goal. This is the steam that drives the engine of attaining any goal.
There has to be a commitment and a firm resolution to bring about the desired outcome. Desire itself won't take you to the finish line. That requires conviction and a strong belief that your plan is the best route to the outcome.
There has to be a written plan. Writing out a step-by-step plan will help transform your abstract vision into a concrete reality.
It's a fact that goals that are not written down are rarely attained. Written goals, on the other hand, have a higher chance of success because writing them down in a plan gives them clarity and focus. After completing your written plan, be sure to let others know your intentions.
By publicizing a personal or professional development plan you increase your chances that you will actually do what you set out to do. And always reward yourself in some way after completing each "milestone" step.
If you've ever heard of SMART goal setting this may already be familiar to you. For now, download the Personal Goals Worksheet located in the link below this video and use it to make your own goals more attainable. What are your personal goals for this year?
If you're a manager, or a Director, or the CIO we'll be revisiting this concept again sometime down the road when we address Individual Development Plans for your team.
In the meantime, let's just focus on you. After downloading the worksheet, think of three goals that you'd like to accomplish this year– and write them down!  Develop each goal and ensure it conforms to the following criteria.
Be sure it is specific and focused – not some fuzzy, undefined notion of where you want to be at the end of the year.
Be sure it's measurable – how do you plan to measure progress and, ultimately, success?
Be sure it's actionable – what actions can and must be taken to make this happen?
Be sure it's realistic – are these goals realistically attainable using the resources currently available to you, or does something else first to be in place?
Be sure it's time-constrained – Don't leave your milestone open-ended. Instead, determine what milestone dates you are setting for yourself to complete each step, because setting deadlines for yourself will help motivate you to reach the goal.
Well there you have it. That wraps up another edition of the SupportEDGE video blog. Until next time be sure all your support activities are customer-focused, performance-driven, and outcomes-based.
Download the Personal Goals Worksheet
~ES
Eric Svendsen, Ph.D., is principal and lead consultant of SCInc., a learning and development consulting company. Eric has over 20 years experience in creating and executing results-oriented, outcomes-based learning and development initiatives aligned to corporate goals. He specializes in leadership development and coaching, and leading organizational culture-change initiatives around customer support and safety leadership. Eric was personally involved in the development of certification standards, performance standards, exam validation, competency models and training for the customer-support and technical-support industry, and was instrumental in the creation of the only performance-based certification in that industry. .